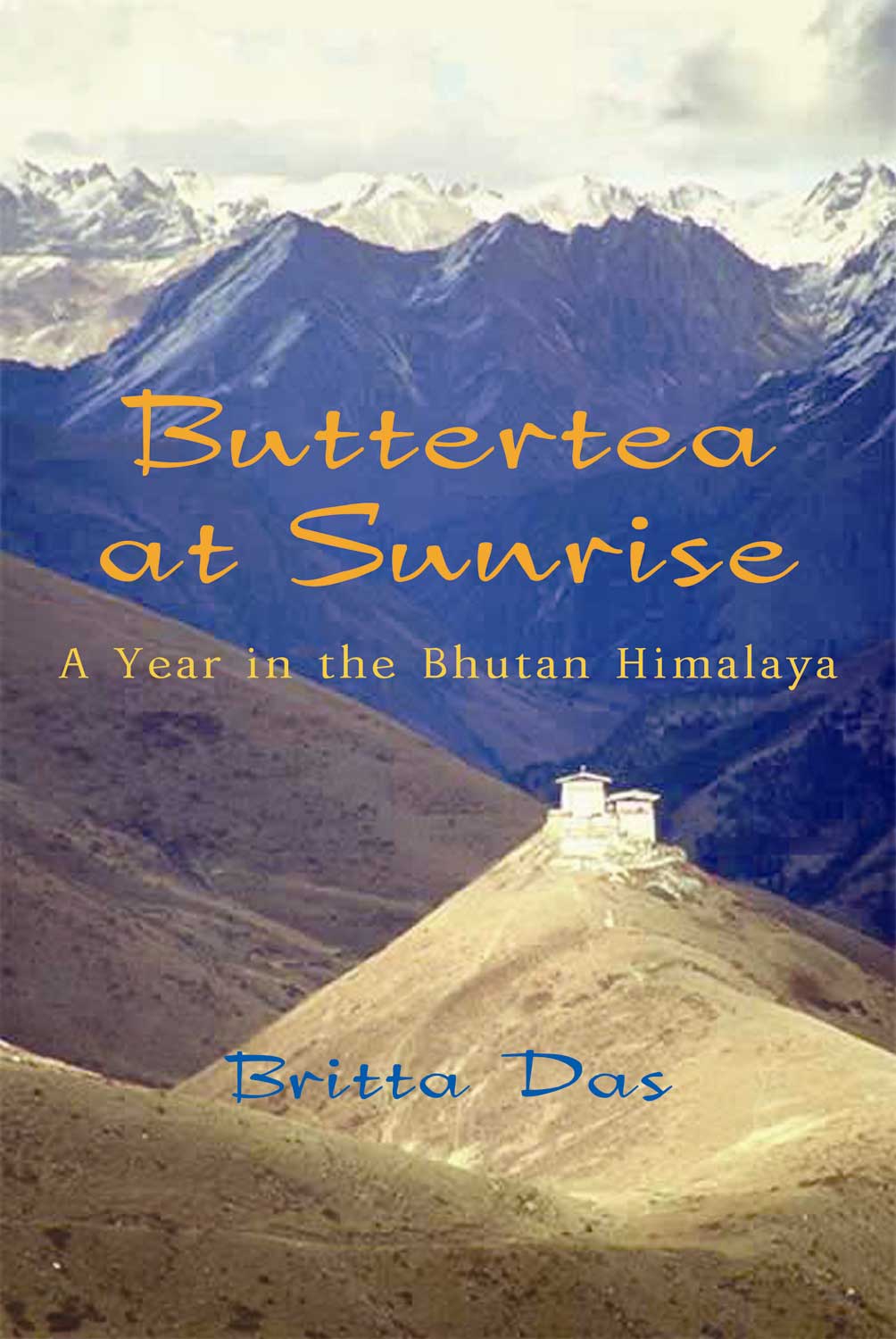 Lingshi Dzong
'Buttertea at
Sunrise'
Author : Britta Das
Genre` : Travel Memoir
Published : Summersdale
Year : 2006
My Ratings : 7.5/10
I read this book almost three years back and have mentioned it here and there as a passing reference in my other posts. Iam glad that today the muhurtam for its review has come as its one of my dear ones.
The Blurb
"Often seen as a magical paradise at the end of the world, Bhutan is inaccessible to most travellers. Set against the dramatic scenery of the Himalaya, this beautiful memoir reveals hardships and happiness in a land almost untouched by the West. When Britta, a young physiotherapist, goes to work in a remote village hospital, her good intentions are put to the test amid monsoons, fleas and shocking conditions. But as she visits homes in the mountains and learns the mysteries of tantric Buddhism, the country casts its enduring spell. Gaining insights into the traditions of this mystical kingdom, she makes friends and falls in love. Bhutan will change her life forever"
My View
Unlike many readers, I LOVED the book!
Yes, its more about Britta and less about Bhutan but then she never claimed it to be a 'Lonely Planet' on Bhutan. There is nothing wrong in writing about yourself ! Or your feelings and observations, about
cultural differences ...
to be shocked by some and to savour the others. Specially when you got yourself married to the local doctor Bikul Das.Definitely it was these turn of events which would have urged Britta to write about her experiences while in Bhutan and how her life got altered during her stint their.
That she has
blended the amazing natural beauty and cultural experience of the place with the incidents of her life ,without giving prominence to any is no problem at all!
The book offers a mere glimpse of BHUTAN while following Britta's life.But the glimpse is enough to lure to read more about it, the rich fascinating country that is Bhutan.
Pack your Bags !
WRITING STYLE
Her narration is lucid,clear and beautiful.It captures the calm and mystic quality of the east and flows soothingly through out the book. Just like the wisps of the morning fog rise
from the deep valleys
to embrace the mountain peaks, her narration envelopes the mind and haunts much after you have read the last page. Yes, she has left much but I am not complaining .
VERDICT
Its not a treasure chest on the tiny Buddhist Kingdom but it certainly fascinate and lure us to pay a visit.To know the traditions and culture, to feel the chill and the cold and to see that un-spoilt grandeur of nature about which she alluded in careless whispering tones while telling the story of her own life at center stage.
I like it as I like all those stories where someone adapts to an entirely different life and where love wins despite odds.
So, I
totally loved the book!
Chances are that if you have been there (Bhutan) you will find it insipid but for someone like me, its a window to the mystical country of snow capped mountains and maroon robed monks .
For more on Bhutan :
Sky Kingdom
BhutanVisit
Ngatshang Monastery
Red Chillies for drying on roof
All Images from HERE. Visit for more such original images by the Author.