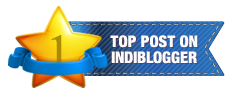 This beautiful poem I found on Face book and saved it
immediately.L
ater at leisure I searched on the poetess Dora Owen and came to know about her only book "The Book Of Fairy Poetry" which is an anthology of poems on fairies,gnomes,elves and other fantastic creatures, came out in 1920 and it included the only poem she ever wrote- this one!
Now it has been learnt by heart and is added to the ever growing list of lullabies-cum-night time songs. My children loved it and are asking for it every night!
Hopes your precious ones will also like this sweet little nugget on elves and fairies full of forlorn charm.
Sweet Dreams
Happy Day #50