Even a nook is sufficient for readers !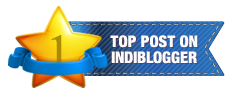 First things first.
Bless the person who asked me to write on this :)
Hmm...
"
It's only a room with shelves and books,
but it's far more magical then it looks."
As my dream library is still going to be a time for sometime (may be more like this life time :)) what else can be better then writing about it.
It involves the conceptualisation, planning, altering, arrangement of books , visualising and writing about it all!!! What a pleasure :D Praise the lord er.. the fellow blogger.
Now for the topic-
"I love my books as drinkers love their wine..
The more I drink , the more they feel divine
"
I believe that books can offer you wisdom, joy and understanding anywhere anytime. Its only when you start to fall in love with them as drinkers love their wine that you feel the desire for a personal library.
A GREEN view , A comfy couch ,a fire place and a rug ... Perfect !
According to me,a state or city library needs to be stacked of books on every conceivable topic under the sun,have to be opulent, grand, majestic and stately with big granite floors and sweeping halls. But a personal library is a cosy affair.
LIGHT tones, with bright hints, ample sun and comfy couches.
Well, my dream Library is going to be full of books (LOL) but will not be stacked by them. The books will offer you glimpse of me in their selection.
My library will be a place to relax and unwind while you read. It will allow you to ponder on what you will be reading. It will be cosy, quiet, and subdued yet vibrant.
BIG WINDOW for SUNSHINE
It
MUST
have a big window to allow the sunlight and must offer a green view barring the noise.
My library will have a comfortable couch ,a thick rug and a rocking chair to choose from as a seat of reading.
It will have my personal touch in earthen soothing tones of rugs and couch only to be perked up by bright shades of cushions .
The big bay window must have pastel breezy curtains to show life when I open the window for a whiff of fresh air.
Additional Accessories
A fireplace, a coffee maker, a pot full of fresh blooms ,some simple stationary as pencils, erasers etc , book mark holders, a small unobtrusive table with drawers to hold all this stuff and my laptop with charger!!
Such will be my dream library.
Its Loved and the books treasured
But the crux of the matter is the BOOKS.
The joy and the wisdom which we acquire from them , the gossip, the undesirable habits of youth from which a bookworm is saved because of being too engrossed behind the pages... this all is what which is more important then having a dream library. The goal is what is between the pages.
So, till the dream is fulfilled I am very pleased and satisfied with my this study-cum-library nook in my Bangalore Apartment.
My present library
Here in its three walls, half lined with books - simplicity of Premchand meets the burlesque reality of Austen, Shivani's 'jatil naari hriday' beats near to Christiie's bubbly girl sleuths and Mahadevi's 'karuna v peeda' intermingles with Hardy's tragedy and Lawrence's pathos.


I am blessed to be able to read
and that is enough
... as someone had said "
A Library is not a luxury but a necessity of life"
So,
A perfect library needs only BOOKS !
Yes, I still have a dream that questions -
"What will your dream library looks like ?"
But the answer you now know,I guess .
The post is written in response to Indispire's 'what will your dream library look like # Dream Library'