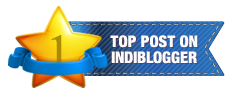 Words on Water'
is a beautiful book, an anthology of poems penned by children for the
Young Obserever's National Children's Poetry Competition
sponsored by Water Authorities in the year 1986 !
From 73,000 poems the selected few are published in this book so aptly titled as the theme of the competition was 'WATER'
Children from 3,500 schools took part in it and it was the largest poetry competition on record.
And to think that I found it in layers of dust pining for attention with a Rs 10 Sale sticker!!! I actually asked the shop owner if the sticker is correct to which the uninterested person shrugged and pointedly said, "jo mark lagaya hai wahi pay karna padega" almost like 'My sticker is final' to which I replied grinning, "No Problem Sir."
The book is a myriad of images of water from Ice caps and puddles, docklands and lonely seas, thirst and Noah's Ark, tidal waves and rain and even ...Tears and Saliva!
It boasts of beautiful detailed black-n-white illustrations by William Geldart and contains the list of prize winners as well.
SAMPLES :
I was sitting on the beach one day,
For out there in the distance was a sight I've never seen
A tidal wave was coming so big, so wild, so mean!
....................................
Chris Noon , 11 years.
My tears are big and round
They run down my cheeks
Just like miniature footballs running down a pitch,
and shooting in to an open goal.

..........
.
Amit Kochhar, 9 years