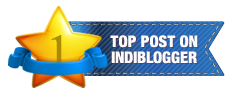 Book : Jane and The Unpleasantness Of The Scargrave Manor
Author : Stephanie Baron
Genre` : Austen Mystery
Published in
: 1996 by Crime line Publishing.
"I would rather spend an hour among the notorious than two minutes with the dull. "
-Stephanie Baron from the mouth of Jane Austen.
I love Agatha Christie and
I Love Jane Austen.
One can easily imagine my bliss when I saw the two writing styles and genre`so dear to me being merged into one.An Austen Mystery ..WOW
The book is a rare one (at the time of buying I was not aware of a full series) as in it the author Jane Austen is the protagonist and her formidable powers of wits, observation,quick analysis and deduction are put to better(?) use then writing Novels of Manners.
Here she is the accidental spy caught in a plot of some one else and sleuthing around for the sake of the damsel in distress, the heroine.
The Plot
It starts with Jane visiting the country residence of her newly married fr
iend Isobel. There at
Scargrave Manor instead of pleasure and a respite from her own problems she found herself deeply tangled in to a web of murder,deceit and danger. The situation was not merely un-pleasant but had larger implications as in terms of politico-military relations of France and England .
How Jane untangles the web and what developments of personal and social nature occur is what the story is made up of.
CAST -
All characters are well drawn,unbelievably believable,have depth in them and are rich in layers.The lovely Delahoussaye ladies,the contradictory Hearst Brothers and of course the object of Isobel's affection - the silver haired
Lord Fitzroy Payne,
a character which is described in the Editor's note as the basic model for the famous
Mr. Darcy
but you can easily see or not see that its vice-versa ! Its Lord Payne who is moulded on the lines of the brooding,silent and proud Hero of Pride and Prejudice.
But the review is incomplete without mentioning the towering Lord Harold Trowbridge. (Read the book ! Its worth it.)
The Style
I must say that the writing style is incredibly similar to Austen.The book is written in the form of letters and pages of Jane's journal and there is not a single paragraph where one would feel it all to be fictitious not written by Ms Austen HERSELF ! Well placed Editor's notes increase the authenticity and spontaneity of the journal which so unlike the nature of Editor's notes !!.
VERDICT
GOOD !
It is well written and well researched book bound to thrill you even you are not an Austen fan.
For more on this and others in the series visit HERE .