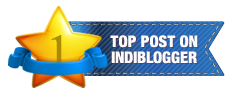 Books are my life-blood and I have read them irrespective of hype,writers and genre.
There are some which I enjoyed, some I admired and some I am awed by.
Long before internet and blogging, I, as a kid use to list down every book I would read in a small green and white 'SAFE EXPRESS' diary given to me by a loving aunt.
That diary is missing from past one year,almost the same time I took to blogging, and an urgent visit to my hometown perhaps, can solve its disappearance. In that list (started from 1990s) there were no categories,only titles and
author.
I marked a star near to those which I liked and a heart near to the ones I loved !
When I took to blogging, I wanted to make a bookshelf page for my
blog for which, I had to categorize books.From here the trouble began..
.
What is termed as Sahitya/ Classic and what is Contemporary is
not to be decided simply as old and new stuff but it has to be based on a meaningful distinction.
My
understanding
of Classics is
greatly influenced by
my
mother's views. She
is herself a Classic
lover,a daughter of Classic lover parents and was a wife to a husband with similar tastes augmented with philosophical cadence.No wonder she studied Literature in college and retired as a teacher of the same.
Googling the net and Wikipedia
definitions worked as a bonus for this topic and I
am ready with my definition of Classics in following points-
My first point is to define it,followed by the matter
it deals with, the
impact it makes and the way it is written.In the 5th one, I pointed out a trivia which was hard to ignore.
1.)
Classics are immortal and
universal
-
shashvat aur
Sarvbhoumik.
These are the books which stand the test of times and have a timeless appeal to readers across oceans and centuries.
2.)The emotions and life situations of these are aviral ,nirantar - continous and spontanous .
These depict the catharsis of human psyche` in combat with the mighty forces of nature, destiny and harsh realities of the living world.
4.) These are beautifully written.
Be it in the simple and heart wrenching words of Premchand or the fluent, literary language of Shivani , the poignant and picturesque narration of Thomas Hardy or sharp and charmingly witty writings of Agatha Christie... Classics boast of distinctive styles and exemplary writings ..
And as per me the Classic writing Style need not to be flowery language decked with philosophical tendrils and psychological dew drops but, a simple writing which touch the heart,prompt reflection and provides a window to the soul.
5.)Interestingly,a common feature of classic is that most of them were banned in their times.
As they defied sticking to the rule-book of their times,they aroused unjust criticism and most of
them were banned.So,
their
worth is understood
after a long time of their emergence.
***
Here I rest my case and sincerely hope that the points presented here do justice to Classics.
Its essential for me to make a clear breast that I am not in unison with people labeling ALL the century old stuff as Classic and shun ALLthe new stuff of past 10-15 years as Modern.
So I found the term Contemporary Classics a dear one :)