Kindly note Note The Vertebrae frill !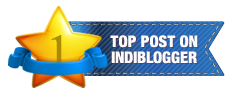 The book offers a charming story and astoundingly intricate illustrations.
First thing to strike is the colour palette or the lack of it or a bit of both.. Ugh!I am at loss to decide.Witch Magic,I Guess.
Winnie the Witch, a rather clumsy witch, lived in a black house.
The house was black from inside and outside.
The carpets were black.
The chairs were black.
The bed,sheets, blankets, even the bath was black.
Obviously,Wilbur the cat was also black.
But the problem is Winnie could not see him in this much blackness.
So,
if his luminescent eyes were close,
Winnie the Witch just could not find him.And he did take a nap causing
Winnie the Witch to sit on him once, trip over him the another day and one day, taking a nasty fall from the stairs!
It was time for witch-work!
ABRACADABRA!
And Wilbur turned bright green .But then he got mixed up in the grass even with his eyes open, and caused Winnie to trip over him again and land in the bushes!!
Winnie got really angry and painted him in Technicolour .
Hmm.... it was good but...but embarrassing for Wilbur!Poor Cat felt miserable and climbed on the top of the tallest tree but even there ...the birds laughed at him. He felt ridiculous.
Now Winnie loved him too much to let him suffer so she turned him black again.
Then she waved her wand again, and again, and again,and again.
Each wave made a splash of colour! Green and Pink, Red and Orange, Yellow and Blue and white....
Now the Black House had been decked up in beautiful colours and instead of black house now she had a yellow house with red roof, red door,blue bed, pink n white sheets, pink blankets,shiny white bath,white chairs, red n white cushions,green carpet with Pink roses and a coal black cat- Wilbur.
Now, Winnie can see Wilbur ,where ever he sits.
REVIEW
An amusing story with amazing illustrations .The beauty of the concept is witch facing a genuine(old age)problem and finds solution by trial and error.
Also how our rash decisions can sometimes make an adverse impact on the life of others/loved ones.
The beauty of illustrations is as always, in detail.
The clothes line on the roof, the TV antenna, and the broom stick decoration crisscross like swords in the drawing room.And don't miss the frill of vertebrae at the hem of Winnie's dress!! A cute story with a visual treat of antics.