A Blog about Books and Life. Bestowing sunshine of love, laughter, wisdom and amazement on the blue clouds of dullness and despair, enabling to find the silver lining of grit, gratitude, hope, and happiness.
Friday, November 14, 2014
Haiku : Full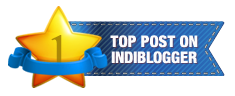 memories erased
even feelings are spent ... heart
full

of emptiness .
In response to Haiku Horizon