This cover captures the
essence of the book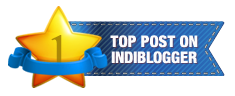 Book : The Associate
Author : John Grisham
Genre : Corporate Thriller
Published by : Arrow Books
Year : 2009
Cover : Good (This one)
Being a John Grisham fan I am always ready for an opportunity to read him. And to review, is just icing over the cake !
Like all Grisham lovers I too love him for his finely etched court-room dramas, the examinations and the cross- examinations, the litigations, appeal, hearing, plea and plea bargain,the prosecution, the circumstantial evidence, the indictment, the jury .... and the verdict .
This one is okay
But he appeals to me more because of the way he writes.
Grisham creates fine and layered characters mouthing meaningful clear dialogues and thus a lucid and spontaneous narration. Even the twists and turns seem graceful !
THE PLOT
Kyle McAvoy is law graduate with a brilliant academic record, a bright future, humanistic tendencies to follow his lawyer father rather than some big law-firm in New York raking moolah by every passing second and ...... a wild past .
Not Good
And now, he is being blackmailed to join a big flashy New York law firm and fish out the secrets of a law-suit of international importance.
Kyle is trapped.
Will he be able to come out of the web or will he play along ...
The blackmailers are the most powerful , had killed one of his friends from that secret of past and they have the highest level of sensitive gizmos and bright brains to tackle any technology .....
MY TAKE
This cover was good
considering the story
In one line, the book affirms that -
"Old sins have long shadows"
And Kyle McAvoy's uncommitted sins are causing a rather long and gloomy shadow on his present and future life.
But the catch here is that Kyle has not committed them so why is he to suffer under that dark looming shadow ?
Like his other books this too offers the readers a remarkable reading style and a detailed slice of life
(court/legal life ) feel to the whole narration without being verbose at all !
Still ,with this book , you'll crave for more.
The story is nicely woven but it leaves the reader with a feeling of something wanting .
The end definitely makes it more realistic but readers also want justice to be done to the blackmailers and most importantly certain questions were left unanswered ... like
-how they got the video in first place?
Kindle Edition
-who filmed it ? (not important though)
-why did Kyle not share this with his dad ?
It seemed absurd knowing that Kyle share a great relation with his Dad and knew that he will only support and trust him .... still he did not tell him ..even after he was almost sure,
he can not be indicted !
Plus it was little lax on the blackmailer's part not to know that Kyle is leaving his room to meet a lawyer so many times ....
Yes. I do believe things happen.. and David WINS AGAINST Goliath but then it has to be convincing.. with all the cool tracking devices and the highly sensitive softwares hackers, the goons were unaware about Kyle's intention till the last moment was a bit far-fetched and then to know it at the last moment again was confusing .
Am saying it again, that - It happens... but it ought to be clear.
Due to these small but essential facts ignored, I was not impressed by the story and found it - the story and the plot little 'dheela' loose and hasty
BUT
its for the gripping account of his writing that whatever of a story was there, I enjoyed it !
Verdict
A free time fast paced light read.. for a beach day vacation but certainly not his best .
3/5
PS.
The realistic open ended ending give ample scope for a (better ending ) sequel !