A Blog about Books and Life. Bestowing sunshine of love, laughter, wisdom and amazement on the blue clouds of dullness and despair, enabling to find the silver lining of grit, gratitude, hope, and happiness.
A Mother from Peshawar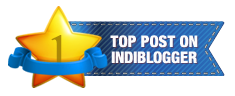 pearl of my eyes now
lies adorned with a ruby
on heart, life trickles..
with HaikuHorizons