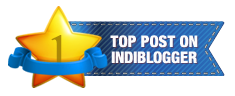 Mrinal was en route to the airport when her smartphone rang .Her mother's number flashed on screen and despite her nervousness of flying alone to a new city for the first time , she smiled.
Moms are worrying. Always .
Just like fathers are busy. Always.
Despite herself she felt her mouth turn bitter at the thought of her father. He was never home, a blessing, considering the way he used to treat her docile mother. Being an illiterate girl from a poor family was the biggest sin of her mother whose beauty and the planetary positions of her birth-chart tempted Mrinal's famous and rich astrologer grandfather to handpick this gem for his foreign educated lawyer son.
It was a sad and loveless marriage full of disdain, contempt and scorn at one end, and duty, agitation and perturbation on the other with two daughters working as a weak bridge.
She took the call. It was her sister mumbling something amid sobs about an accident ... of her father.
She missed the flight.
******
Years flew by and she never got another reason to fly. Today once again en route to another airport in another city, memories of that fateful day came back rushing in. She was surprised to find them to be so vivid, stored somewhere in the realms of her mind in such a well preserved and pristine condition.
******
That day ,on reaching home she had received the rude shock of her father's murder faked as accident. He was a barrister reputed for his honesty and justice. It had paid .
A few weeks back, Mrinal had topped Kumaun District college and had secured a seat in a reputed PG college in Delhi. She could have got admission anywhere but her artistic temperament pushed her to be amid Delhi's Art and Literati circuit.She was hoping to enter the NSD and like her ideal Girish Karnad dreamed of a career in writing and theatre both.
But on that day it all changed. Unable to leave her timid mother and a 9 year old sister, she joined the local college and started giving home tuition as a means to pay the bills.
The distant relatives were even more distant during her father's last rites. And the near ones turned strangers after learning that Barrister Shamsher Pratap's sprawling bungalow had to be sold to clear the debts acquired due to his honesty and snootiness.
Mrinal had noticed everything ... including .... that Samar was there on the funeral day .
******
Eight years have passed since college but on looking back it still seem so silly and .. so sweet . Like a dream.
SamarDeep Singh, the quintessential herat-throb of her college , in fact of their entire city. He had just shifted to the city .Girls were crazy for him and boys felt proud to be seen talking to him.
He was intelligent and attractive . Even Mrinal felt his charm but that was that. Genius or not, Casanovas were never her type.
Though she had felt his eyes on herself quite a few times but he had attitude enough not to talk unless talked to and was decent enough not to drop hints. At All.
He was a silent guy letting his deeds speak for him.Just like Mrinal. So the ice was never broken except an occasional Hello! until a writing competition brought them closer and they found out how similar and contrasting they both were. He expressed his silent love for her and she accepted as he was indeed, a guy with a heart of gold,
a harbinger of hope and happiness in Mrinal's stern life.
But his flirtatious ways were a problem . Mrinal did not want their relation to become public while he insisted to be 'seen with' her - the 'most beautiful and sweet girl ever'. Without Mrinal's open support Samar was unable to shoo off the pestering girls irking him. She felt this as spineless and weak of him. Mrinal wanted them both to focus on their carriers so that they can live happily ever after while Samar was the one for living in NOW.
Being the girl she was, Mrinal took the call and one fine day simply stopped seeing him. Being the boy he was, Samar never asked for a reason nor he pestered her. It was as silent a breakup as their love.
Soon the college went rife with the news of a 'hot pair' Samar and Pooja . Deep in her heart Mrinal knew this to be sham, a passing phase. She knew Samar too well to know that Pooja was not worth for even his infatuation but she could not deny their proximity. Samar was always somewhere in her viccinity. Rumour mills were working overtime churning titbit of their romance .Today he gifted a branded watch to her, her sisters were calling him by nicknames. Phew!
Pooja's well timed smiles and false blushes were adding fuel to the fire of all imaginations except Mrinal's. She knew her Samar's choice too well .
******
She sighed a deep sigh of part gloom and part relief. From tuition she had started her own coaching centre, then purchased a school frenchise in another city. Rising fast,within three years now its a college she is looking forward to. She was young, energetic and focused. The brand 'RockFord' was extremely happy with her work and it was for finalizing this deal that they had picked her from her home with them in their sedan car all the way to the capital.
And now, after the successful meet Mrinal is flying back to her mother and sister.
Going to airport for the second time in her life. Alone.
******
Her last meeting with Samar was the day before that flight which she never boarded. He had called her almost after a year from
their mute break up and she could not say No.
All he said was "Mrinal, I can see that you know I don't love her.I am thankful for it." Despite herself , i
t brought a smile on her lips. That was a day when autumn was setting in the valley. The day when the burnt amber of the falling leaves turned Mrinal's cheeks crimson, a shade darker than the blushing dusk and the white swirls of the mist rising from the Himalayas engulfed their first embrace from the world. For an eternal moment they lost themselves but the spell broke and two different roads they opted for.
*******
Airport was two hours away from her host's home.The deal was going to be a milestone in her career.She was pleased but contentment evaded her.As always she was restless. Despite the November chill she rolled down the car window. Opening her laptop,she wrote a verse in one go at her blog and posted it to the writeup cafe.
When we were under that pine tree
I pinned my hopes to a star
when we were soaked by mountain rains
I asked a favor from the mists afar
And how they helped me through out
by guiding me in every dark
and shielding me from prying eyes
when my loneliness was stark
Oh! when we were under that autumn moon
I whispered 'stop' gently to the night
when we were vinous with ecstasy
I asked the moon to be less bright
They listened to me thus, till date
that nights are so long and cold
the moon never shows its face to me
but as silver-drops on grassy folds ....
almost immediately she got a comment from 'The W' and as always it was just apt. She smiled.
*******
Writeupcafe was a site where Mrinal was not known as one of the youngest achiever of Kumaun but once again, Mrinal of her college days - a writer, silly, emotional and passionate.
She was herself there. It was her lifeline to sanity, to her dreams and desires where number crunching pragmatic Ms.M. Pratap took a back seat .
Writing by her pen name 'Kumud' she was at peace when she was at writeup cafe. She had a small but ardent following there.
Her smartphone beeped.
It was a notification from one of her friends at writeup cafe. A few days back they have decided to meet in real as a few of them were apparently in the same city that day.They were meeting at a cafe near the Airport.
Mrinal got down from the chauffeur driven car and moved towards the venue. It was built much higher to the ground within the airport premises. She crossed the arena and was climbing the broad steps when she froze. Standing at the door was Samar ... She reached the door as if in trance while he smiled and ushered her in as if waiting for her. Instantly she was jolted out of her trance and blurted out "You??" She could hear the ring of happiness in her voice and it irritated her.
Samar made her sit at a 'Reserved' table and was apparently savouring the moment it seemed . "Oh! He still had that ' all in control' attitude" she thought and her irritation grew .
Before she could speak he said , " Forgive me for being foolish and vain Mrinal. I was young and worshiped by all except you. I loved you when I was not aware what love is.I loved you when I realized I have lost you and I loved you
when I understood what love is.
so I decided to find you back ..just to see if you are alright."
He continued , " ...in place of your Bungalow stood a mall and your shifting to a new city did not help either. But trusting your writing inclination I found you here at writeup cafe"
Mrinal was too stunned to utter a word. Her irritation vanished and she was seeing a new Samar, a Samar which she perhaps never tried to reach up to.
She stammered, " I am sorry too Samar as I too was ignorant and was naive enough not to understand the intricacies of heart. I never accepted my feelings to even myself as I was too focused......"
"No Mrinal ," Samar cut her in mid sentence ".... you were afraid and I was laid back, easy going, getting all easily . But within few years I could sense my feelings as well as yours."
Mrinal smiled " Always in haste ,you are not changed much!"
"Yeah. " Samar replied, "I have realized my love and do not want to lose it again.Now I am a man possessed by haste "
Suddenly Mrinal remembered about the group meet and stood up . "Samar I was here for the writeup cafe...... " Samar put his hand on her mouth saying, " I am the one who organised this meet .. I am 'The W' , W for warrior... running a site from more than a year to find you, to be in touch with you ."
Samar never liked writing. Still he was writing about life and technology and everything under the sun at his site 'SummerVille' ...just to find her !
Mrinal's eyes welled up and she trembled with emotion. Samar held her hands , their fingers entwined, once again they were teenagers under that pine tree on that starry autumn dusk.
The airport speaker announced her flight and instinctively she knew that the first flight of her life was just not meant to be alone.
This post is written for SpinYourStory Contest for writeupcafe
Won consolation Prize for the same
.. Here :)