Lost and found in Kodaikanal : By me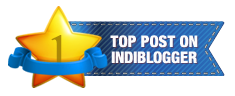 Standing on that bifurcation, I was lost and confused
Wondering where to go from here and which path should I choose
Both were densely lined by trees, seemed similar in their view
But I was game for exploration and carved for something new
To 'the road not taken' I must go, my heart was
telling so
Or should I wait for you to come and solve the matter Lo!
I chose the one with dirt and dust, went with aplomb, felt gay
Well, I never had any patience for life's humbug monotonous song anyway..
The road was long, unknown an
d curved, treacherous and unseen
I found a brook, new friends in winds 'twas not glum but serene
And there I found Him conversing, in that calm and solitude
In moments so still, in roads not taken, I found Life's beatitude.
I have been tagged by my soul-sis
Maniparna
to take part in Five photos Five stories Challenge (FPFS) which is- Post a picture for 5 consecutive days and attach a post to it , fiction, poem or short write-up.It can be anything to suit your taste.
I am tagging Roohi
on my Day three and as a part of the challenge, I will tag a new person on Day four.