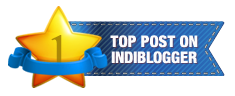 तुम बात करो तो बात चले
चंदा दूल्हा , निशि परिणीता
और तारों की बारात चले
तुम बात करो तो बात चले
कुछ उन सपनों की बात करें
जो मिलकर हम-तुम बुनते थे
कुछ उन गीतों की बात कहें
जो साथ-साथ हम चुनते थे
वो चूर हुए तो होने दो
जो बीत गयी सो बीत गयी
नूतन इक स्वप्न ज़रा रच दो
फिर से फूलों की रात चले
तुम बात करो तो बात चले
क्या उन पृष्ठों की बात करूँ
जो कोरे , कहीं अधूरे हैं ?
या उन अधरों की कथा कहूँ
जो हंसना अब तक भूलें हैं ?
स्मित रूठा है, तो जाने दो
जो भूल गया सो बिसर गया
तुम कलम उठा कुछ जो लिख दो
तो स्वर्णिम नवल प्रभात चले
तुम बात करो तो बात चले
How it feels when we feel love slipping from our hands, when we can actually see loved ones drifting apart despite our best intentions?
A desperate try to woo them back, will it work?
Perhaps, being an
optimist, discerning a silver lining in every dark cloud, masking hurts with smiles, steering clear from dark feelings even in poetry, so much of composure is a fault.
But, a deep reading will portray the yearning of the soul.
If only we can take our words back. If only we can erase the memories...
If only you won't be mum and say something , anything, everything will be fine again! It's better to live with scars than with seeping wounds.
Tum baat karo to baat chale ....
निशि - night , परिणीता - bride , स्मित - smile, नवल प्रभात - a new dawn