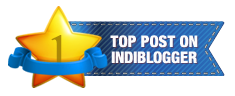 'Balto' is a true story about a brave dog in fact - The bravest
Dog in Alaska !
Balto and his master Gunnar lived in Nome, Alaska- a frontier town which is buried under snow for most of the year. Balto was the cleverest and the strongest sled dog .
When there was a possible outbreak of Diptheria in that quaint town, the medicines were far away in Anchorage, Alaska and the train was stuck in deep snow 700 miles away from Nome....
The Train IS Stuck!!
At that time a plan to take help from the dog teams was the only option.
Team Balto had to pass the medicine chest from Point Bluff to Point Safety, a 31 mile distance but due to blizzard and impossible weather conditions they had to travel further from Point Saftey to Point Nome too- a very long and tiring stretch!
Balto and Gunnar MUST help.
So Balto and Gunnar together accomplished the amazing journey of 53 miles in a record time through blizzard, snowdrifts and cracking ice over frozen rivers to save the ailing children and prevented the outbreak of Diptheria in Nome.
Balto was too tired to Bark!
The hero of the journey was Balto as Gunnar lost the route midway and it was solely because of the dog's ability to find the trail that they reached Nome in time.
And now, there is a statue of Balto standing in the Central park of New York as he is cheered by all America.... The Bravest Dog Ever.
The book is a Must Read.
It's inspiring and tailored for young readers with impressionable minds telling the heroics of Balto in a simple manner and ends with an incredible image of children hugging the statue of Balto in New York.
The plaque under the statue reads, "......Endurance, fidelity, Intelligence."
Balto's statue in Alaska
In Central Park and original pic.
No children's book is complete without images and Donald Cook did an incredible job by beautifully illustrating the frozen landscapes and bringing out the chill of Alaska as well as in portraying Balto and Gunner's tough and steel willed looks.
Enjoyable and Inspiring.