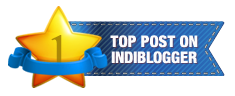 रंगत है गालों से रूठी हुई
किस्मत की माला है टूटी हुई
पुस्तक की इनके अधूरे हैं पन्नें
छालों भरे हैं हाथ ये नन्हे
पलकों पे धूल की चादर जमी है
बचपन के माथे पर सिलवट खिंची है
बालों की स्याही, गालों पे ढलकी
मुस्कान कब की रूठी जा फिसली
कचरे के ढेर से झांकते मुखड़े
खेल-खिलौने, काँच के टुकड़े
चमकीली पिन्नी, ढंग से सजाना
सिगरेट के कागज़ अनमोल खज़ाना
तपती दुपहरी, सूरज के पहरा
रंगीन सपनों से रंगीन चेहरा
नींद में मन, बुने सपने सलोना
"माँ ने लगाया है सुन्दर डिठौना,
माँगा है हम को मनौती मना कर
रखा फिर सीने से रोज़ लगा कर "
नींद में यू ममता की खुशबू आये
माँ ने कही से हो भेजी दुआएं "
ख्वाब ही बस ये काफी रोज़ाना
बोझ को फिर से हंस कर उठाना
कंधे पे बोरी ,पैरों बिवाई
वीरान मन में बस - तन्हाई
खो न जाये ये, तारे ज़मीन पर
SOURCE : Where hath you gone ?
"
I may not be able to help all the children around the world, but if I see any child in distress, I'll do my best to help him/her. I'll never be a participant or an indifferent observer to any sort of injustice met to kids.
" - शंखनाद
Shankhnad : For children
Please Do Visit : Talking Issues